Taxi Dispatch and Booking Software
Save time and reduce costs by monitoring your fleet efficiently. Stay ahead of the competition with our customizable taxi management platform.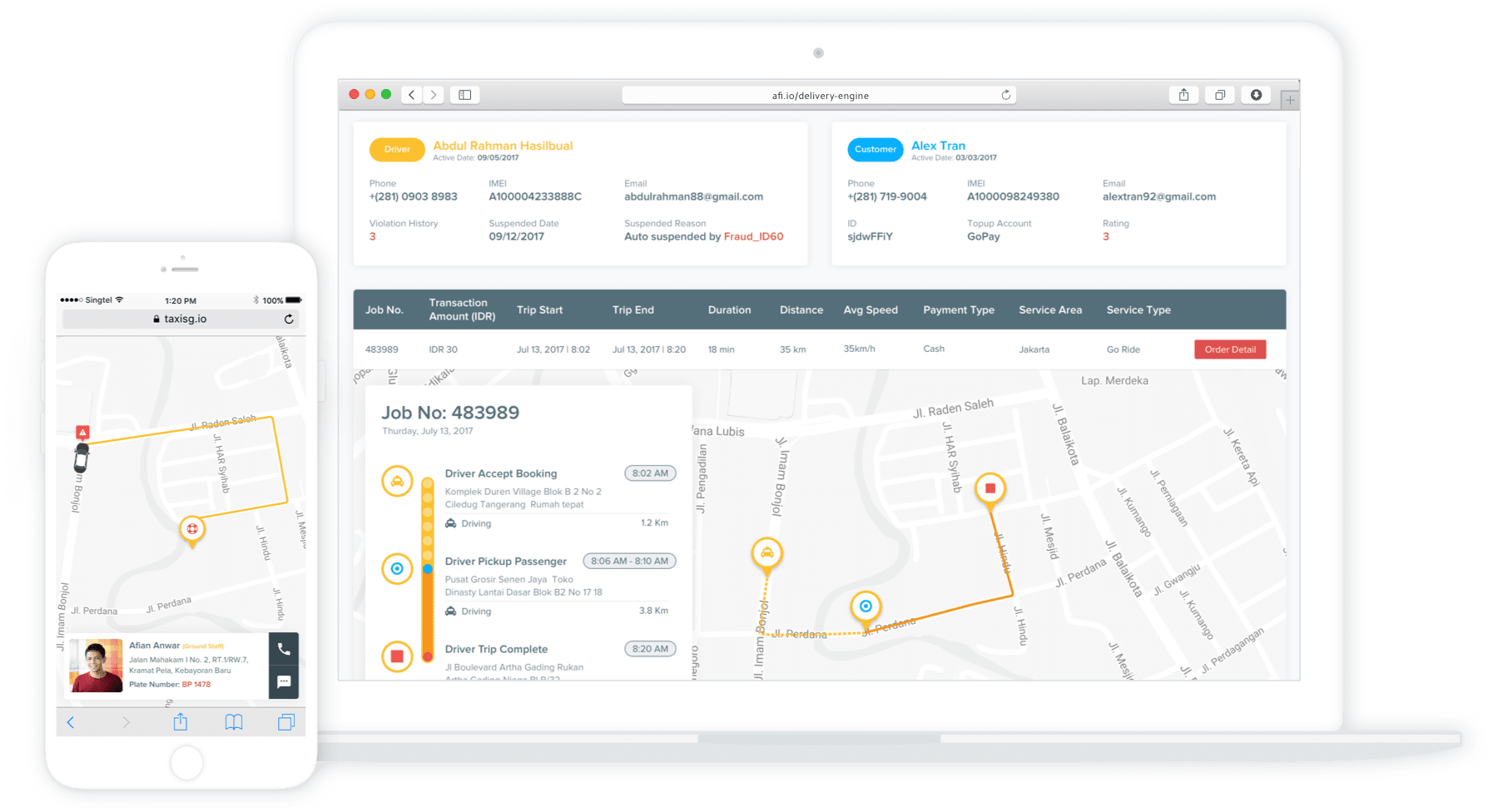 Key Features
Web & Mobile App
Your business is not bound to one platform. Enjoy flexible ways to book and dispatch online.
Optimization
Automate bookings and dispatch to your most suitable drivers. Reduce time on fleet planning.
Custom Backend
Monitor and manage your fleet in real-time. Respond efficiently to any issues that may arise.
FRAUD DETECTION
Apply artificial intelligence and machine learning to automatically detect payment fraud, incentive abuse and compromised accounts.
Create fraud detection rules to immediately uncover suspicious transactions and driver behavior.
Develop, test and deploy fraud detection rules without writing a single line of code.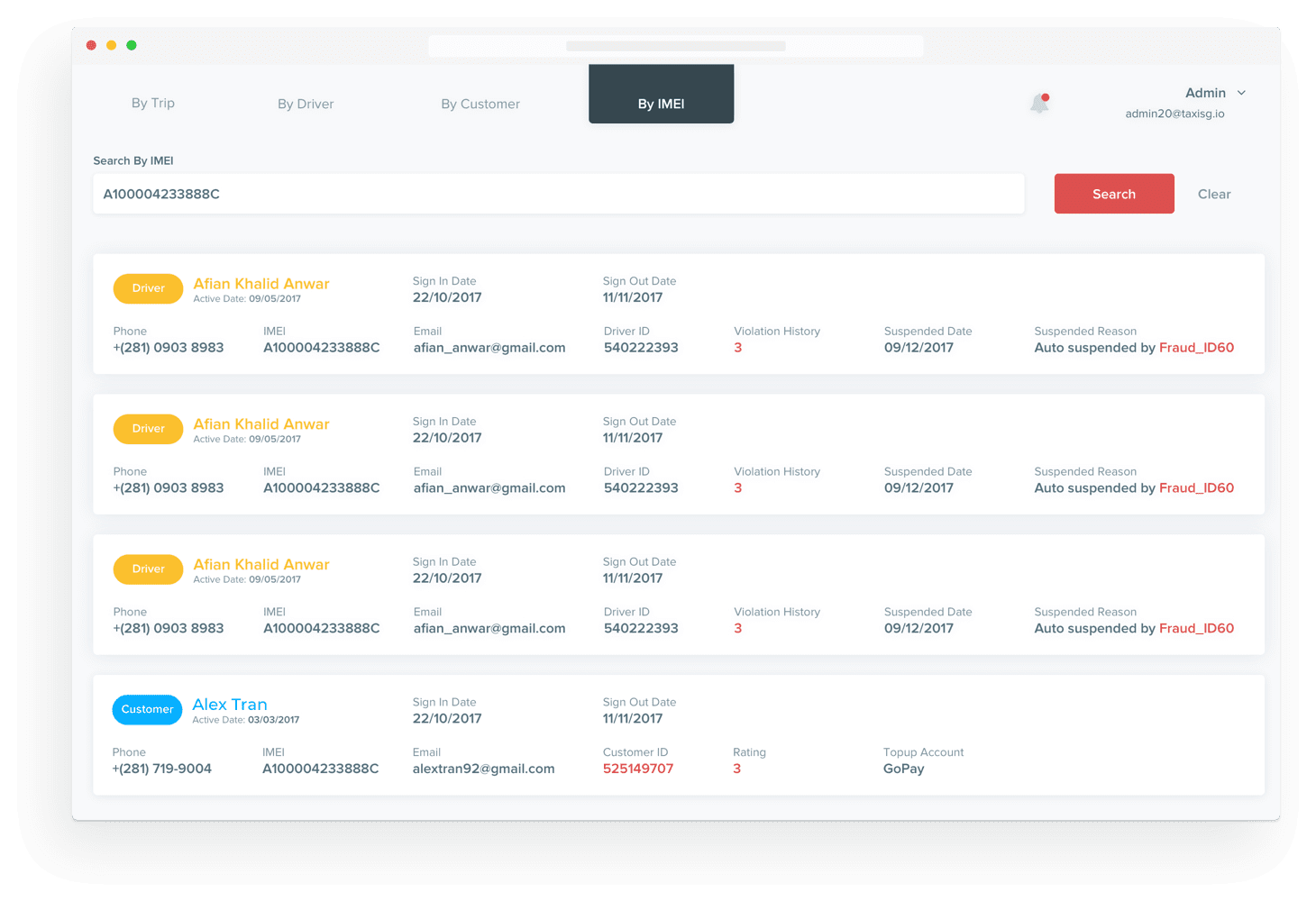 CUSTOMER INSIGHTS
Search and filter bookings by driver or passenger names, IDs, email addresses and phone numbers to quickly find specific booking information or retrieve transaction history.
View a high level summary of each booking including trip start and end times, locations, as well as passenger and driver metadata.
Gain actionable insight into your fleet performance, profitability and quality of service.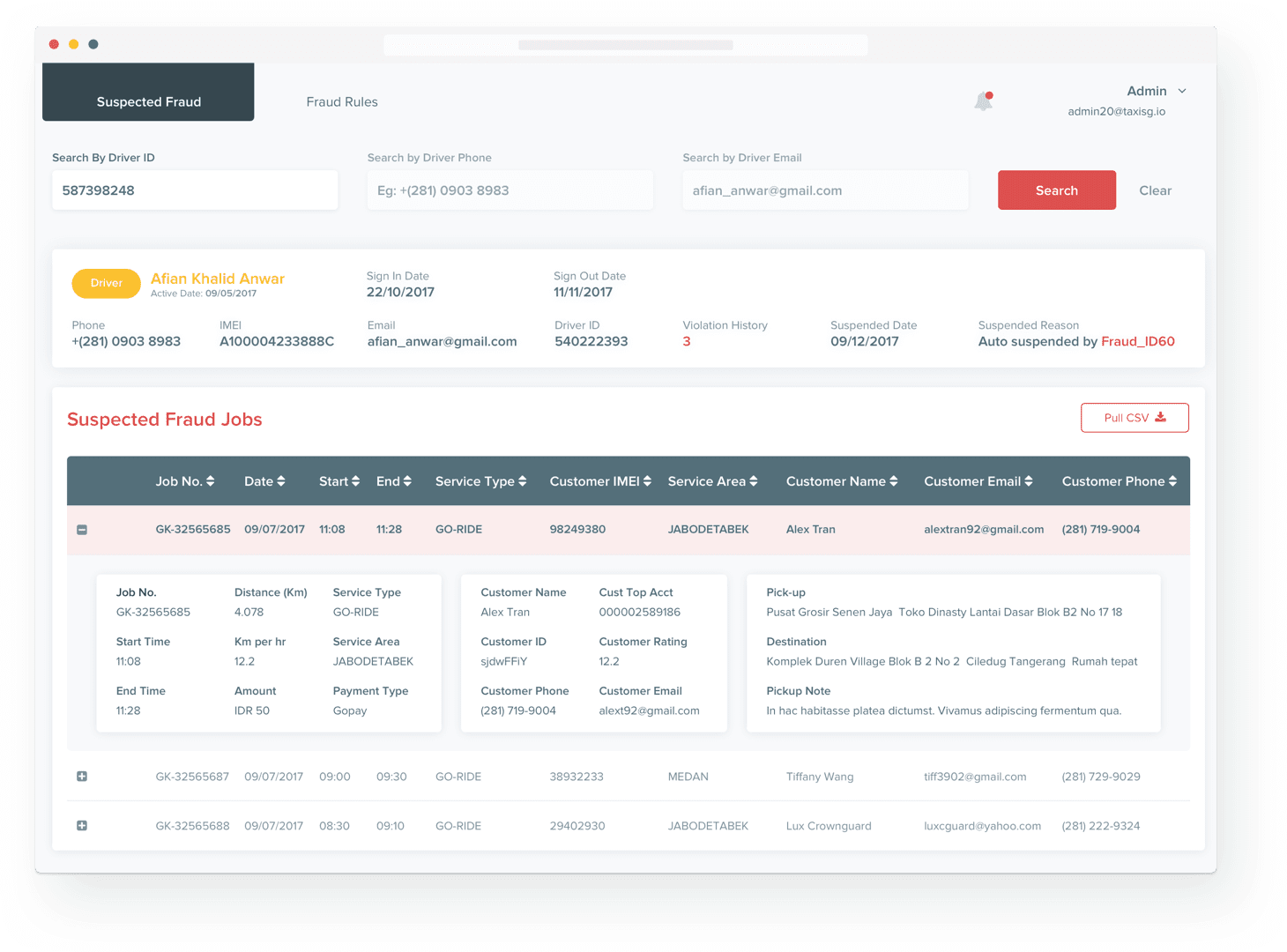 TRIP REPLAY
Pinpoint what exactly took place on a specific trip by viewing a data driven reconstruction of events as they happened.
Analyze how traffic patterns and driver behavior affect passenger wait times and overall customer satisfaction.
Collect as much data as you require to perform investigations and conduct analysis on each booking.