DELIVERY ENGINE
Online Delivery Tracking System and
Web Based Fleet Management Software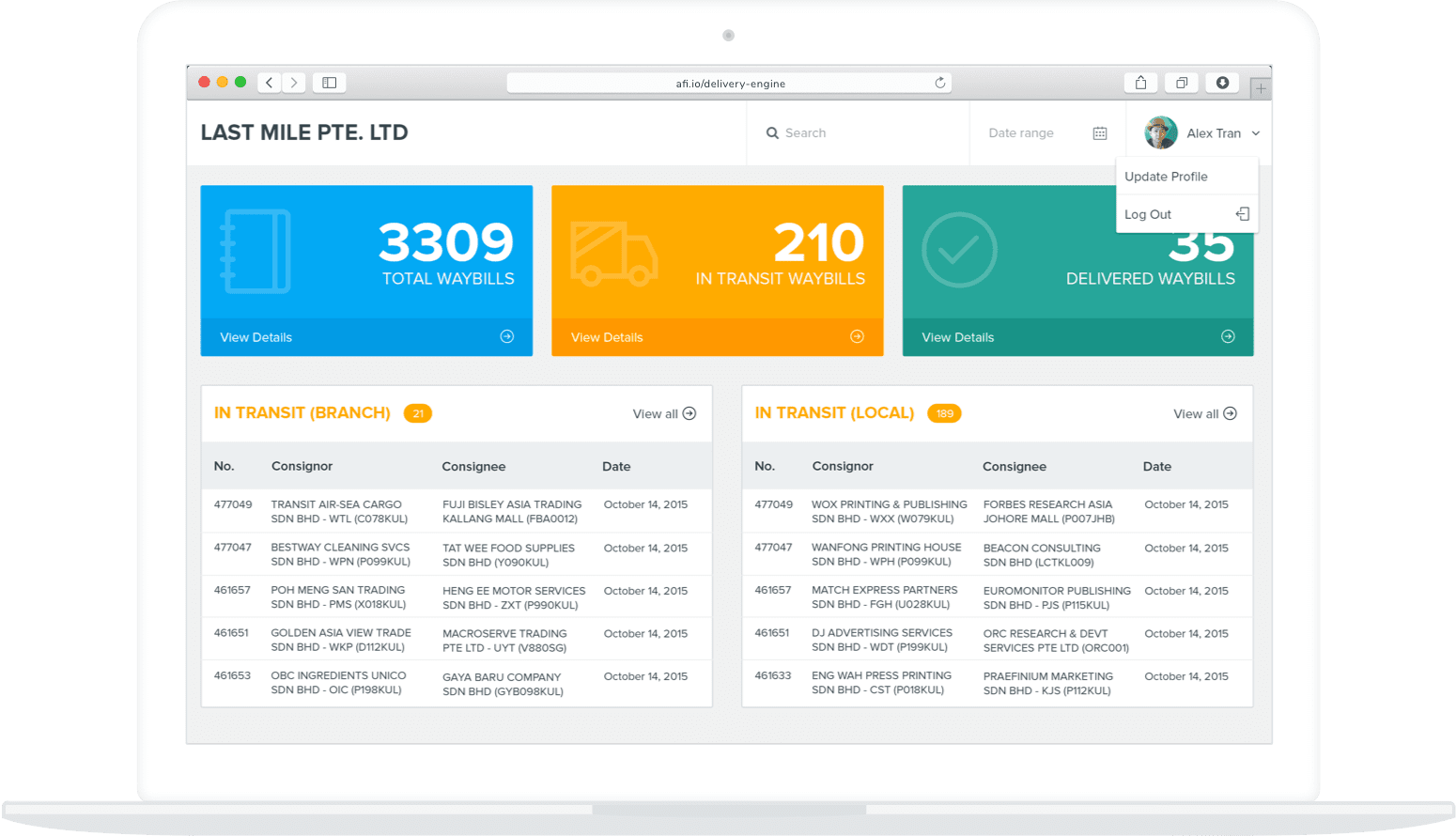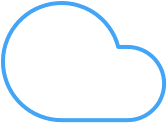 Cloud Based Fleet
Management
and Delivery App

Create and Manage
Quotes and Waybills

Monitor and Manage
Drivers, Vehicles and
Packages in Real-time

Online Customer Portal and
Package Tracking

Invoice and Billing
Management
LIVE DEMO
Key Features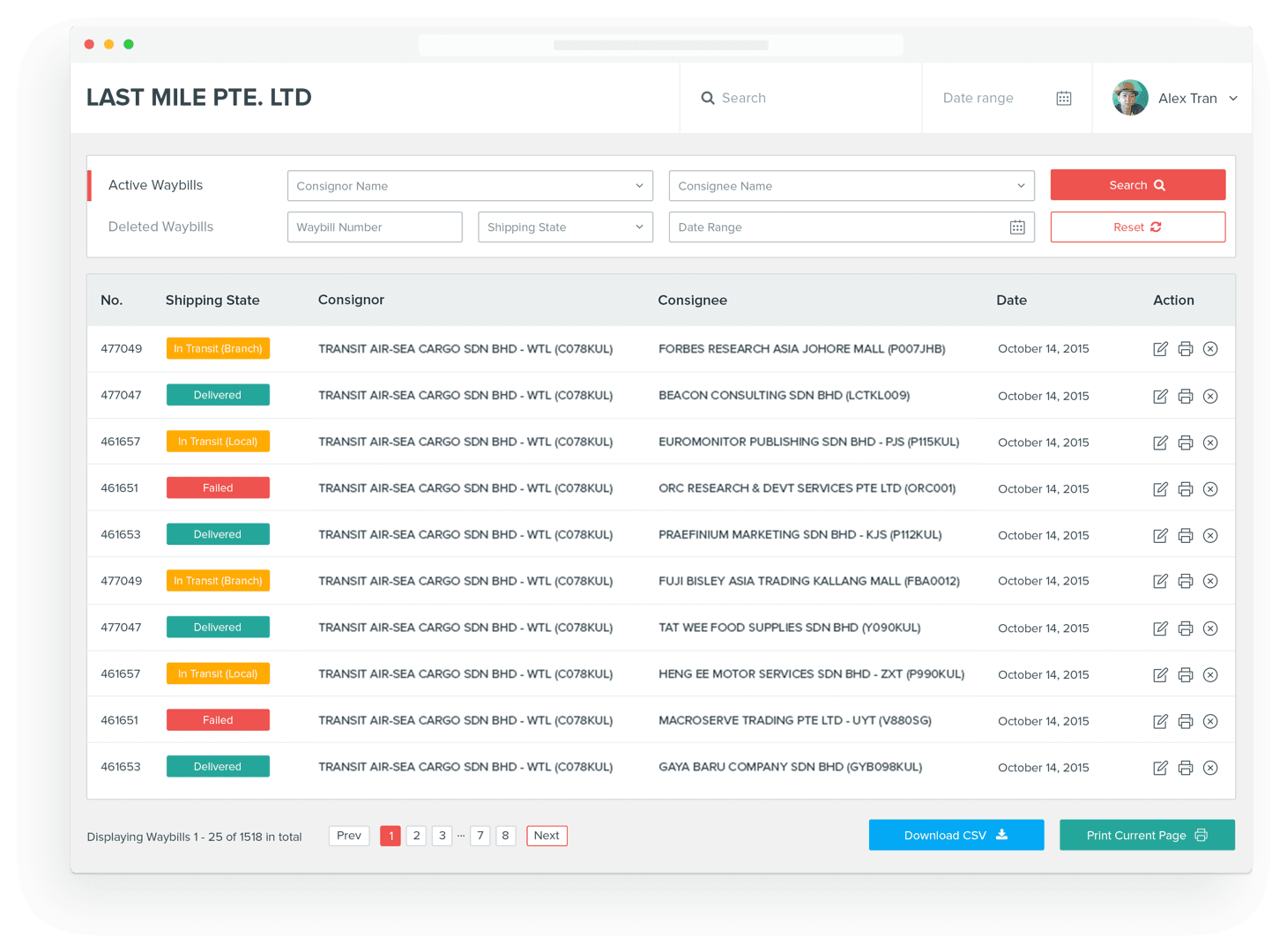 ONLINE TRACK + TRACE
A simple and intuitive online dashboard.

Complete supply chain visibility.

Real time driver, vehicle, and package monitoring.

Easily retrieve the status and exact location of each package online.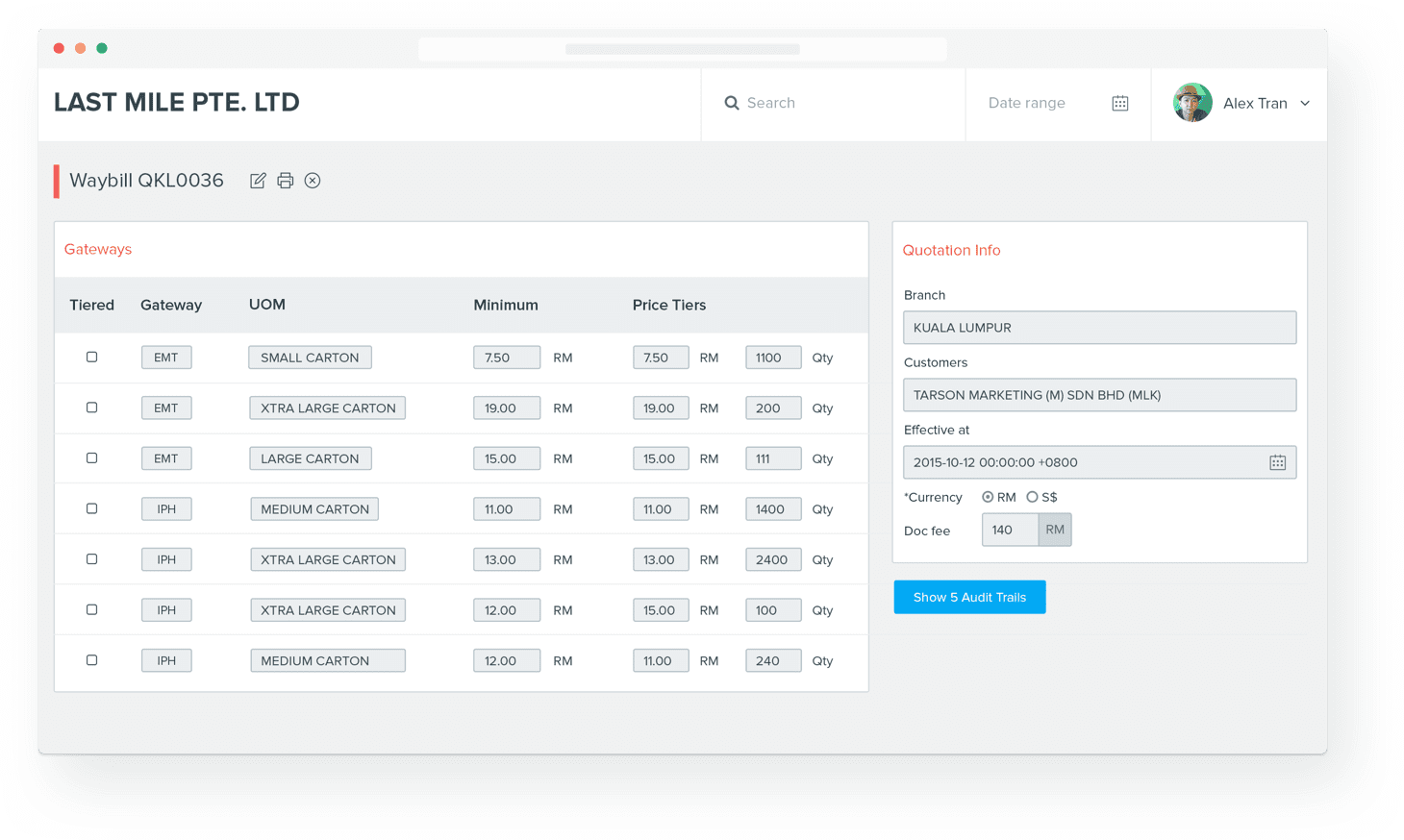 INSTANT QUOTE GENERATION
Create and manage quotes and waybills on the online system.

Set up date, freight fees, customs duty and shipping costs.

Allow your staff to respond quickly to customer inquiries and easily retrieve information.

The audit trail function enables you to view customer rate history and set new prices.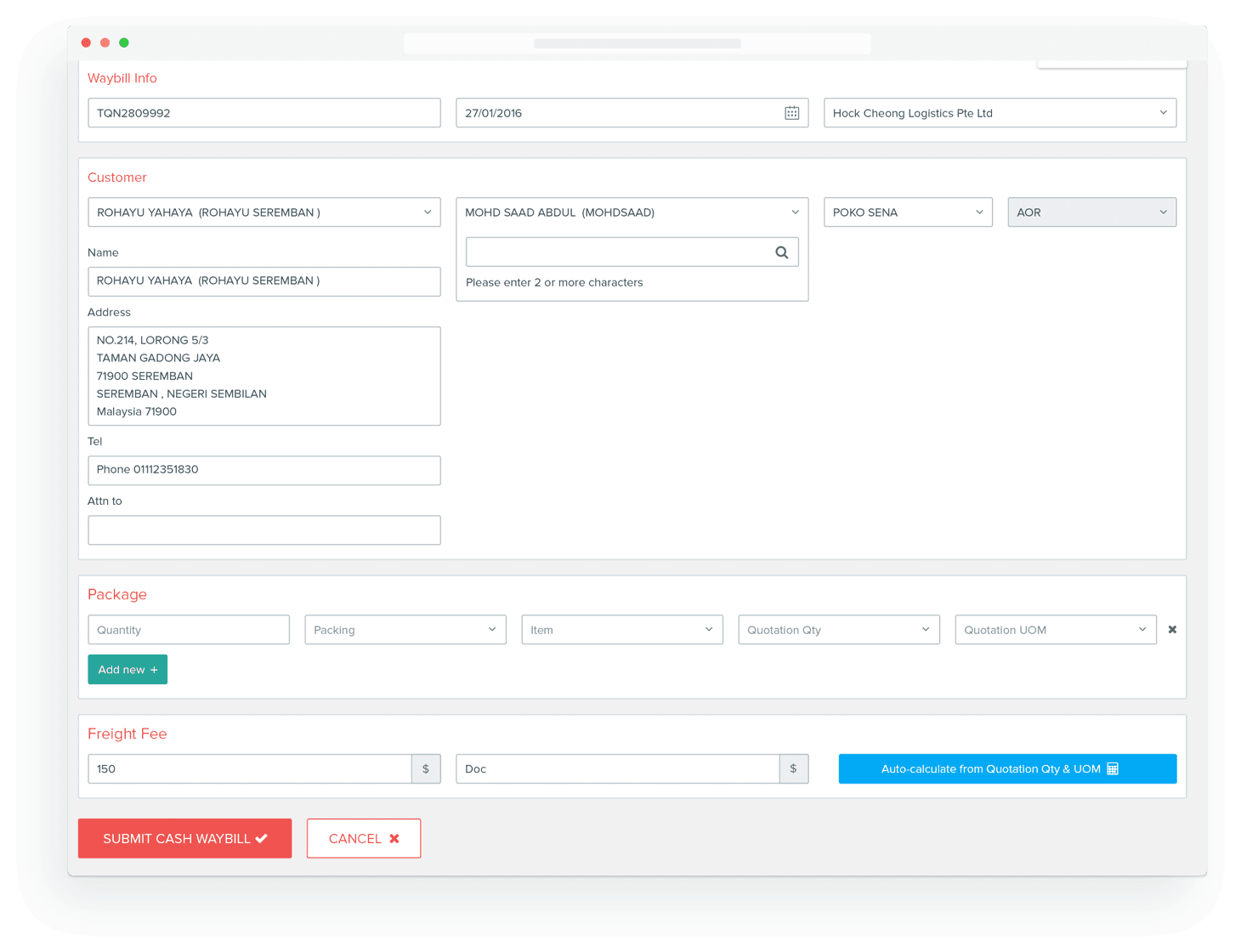 SIMPLE WAYBILL CREATION
Automatically import and populate contact information from your customer database.

Customize payment and prices.

Complete by specifying cargo quantity & type.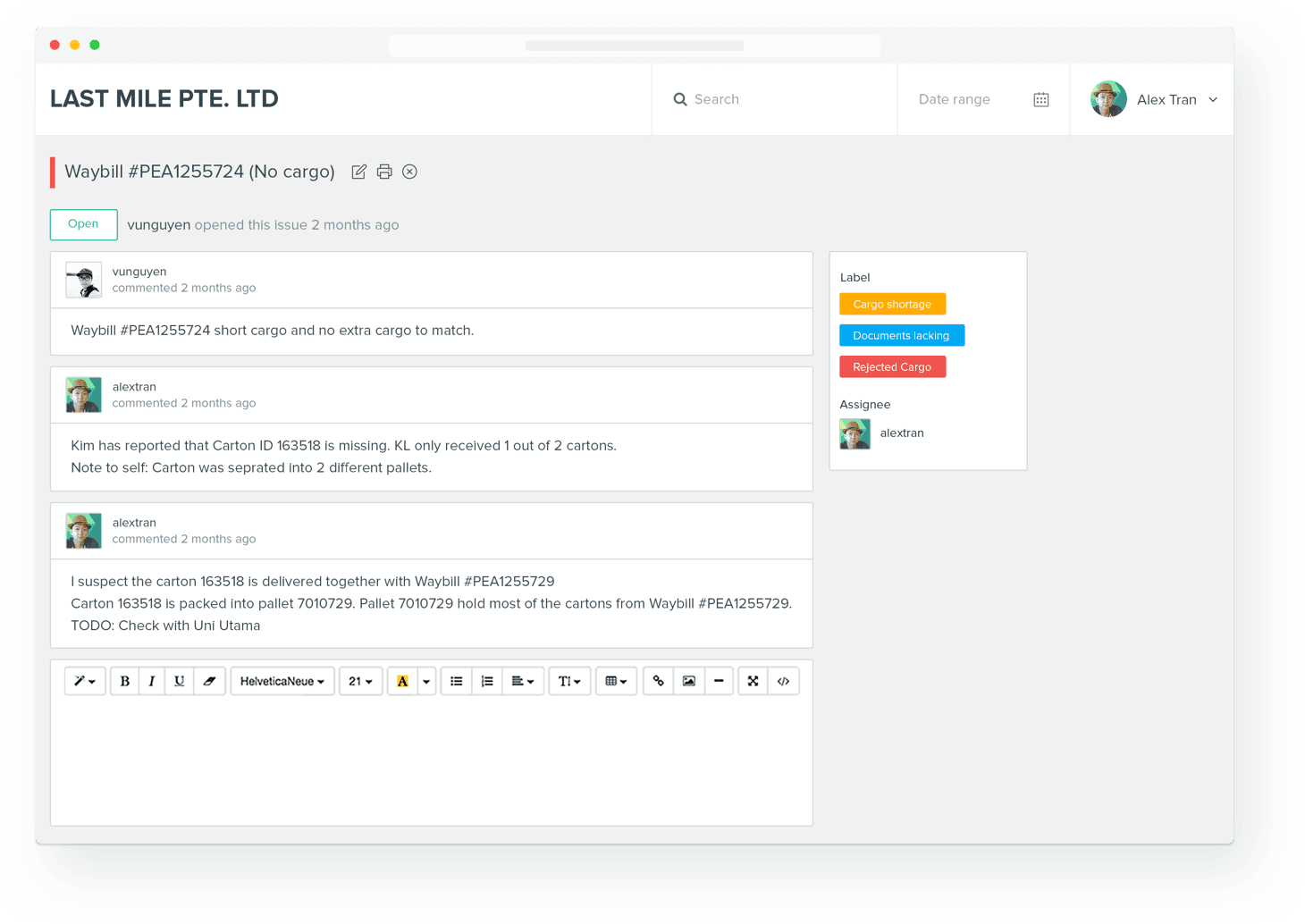 WEB BASED ISSUE TRACKING
Stay organized and up-to-date.

Our supply chain management system alerts you when a problem arises.

Add customized tags to the Delivery Engine issue tracker.

Fix problems through an online communication forum with your colleagues.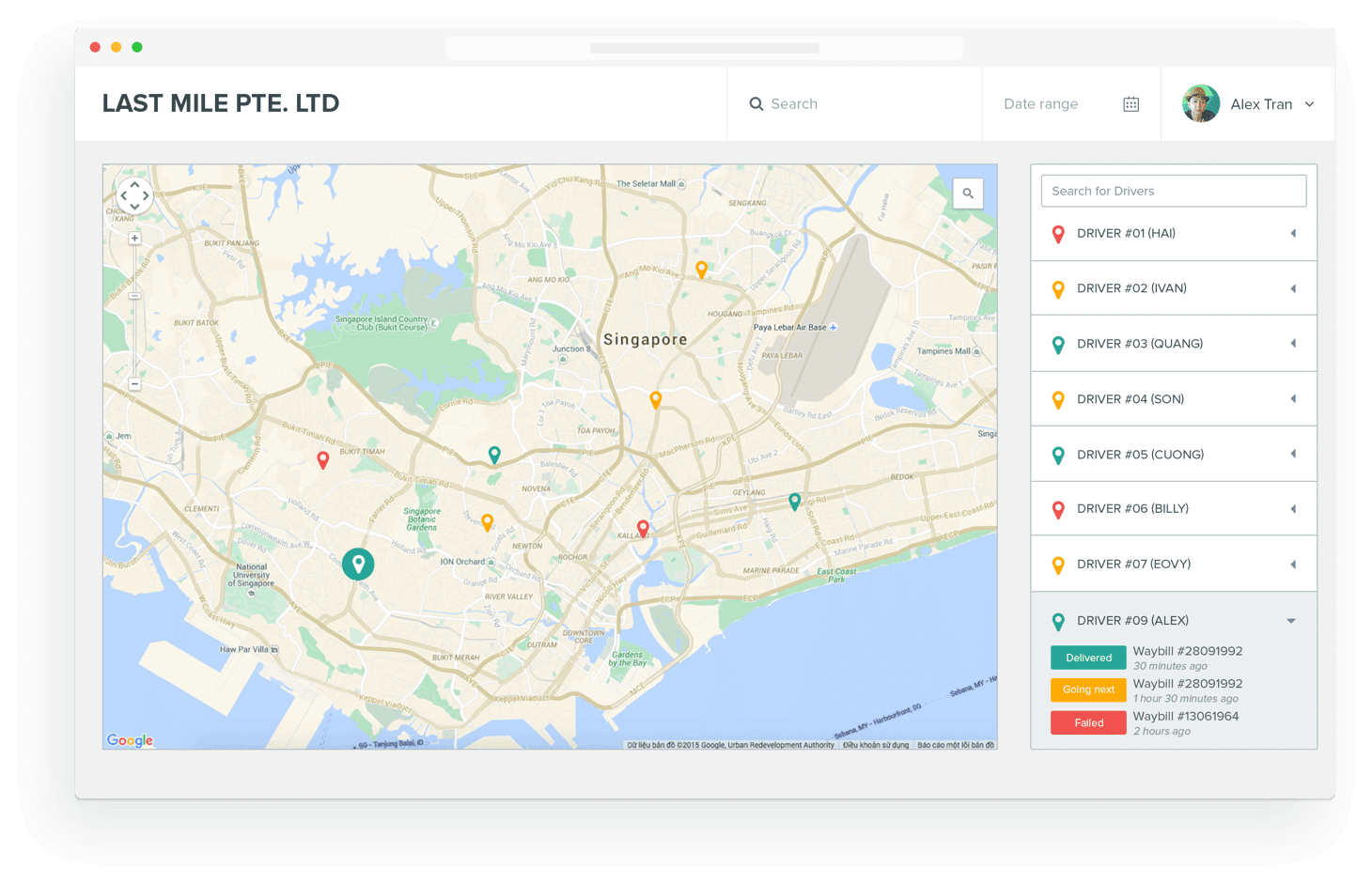 LIVE DELIVERY TRACKING
Track your vehicle fleet on a live map!

Our companion driver app records the location of drivers and status of deliveries.

Staff can update shopping lists and deliver schedules in real time.

Customers receive automated SMS notifications when their delivery is en route.

Allow customers to submit proof of delivery.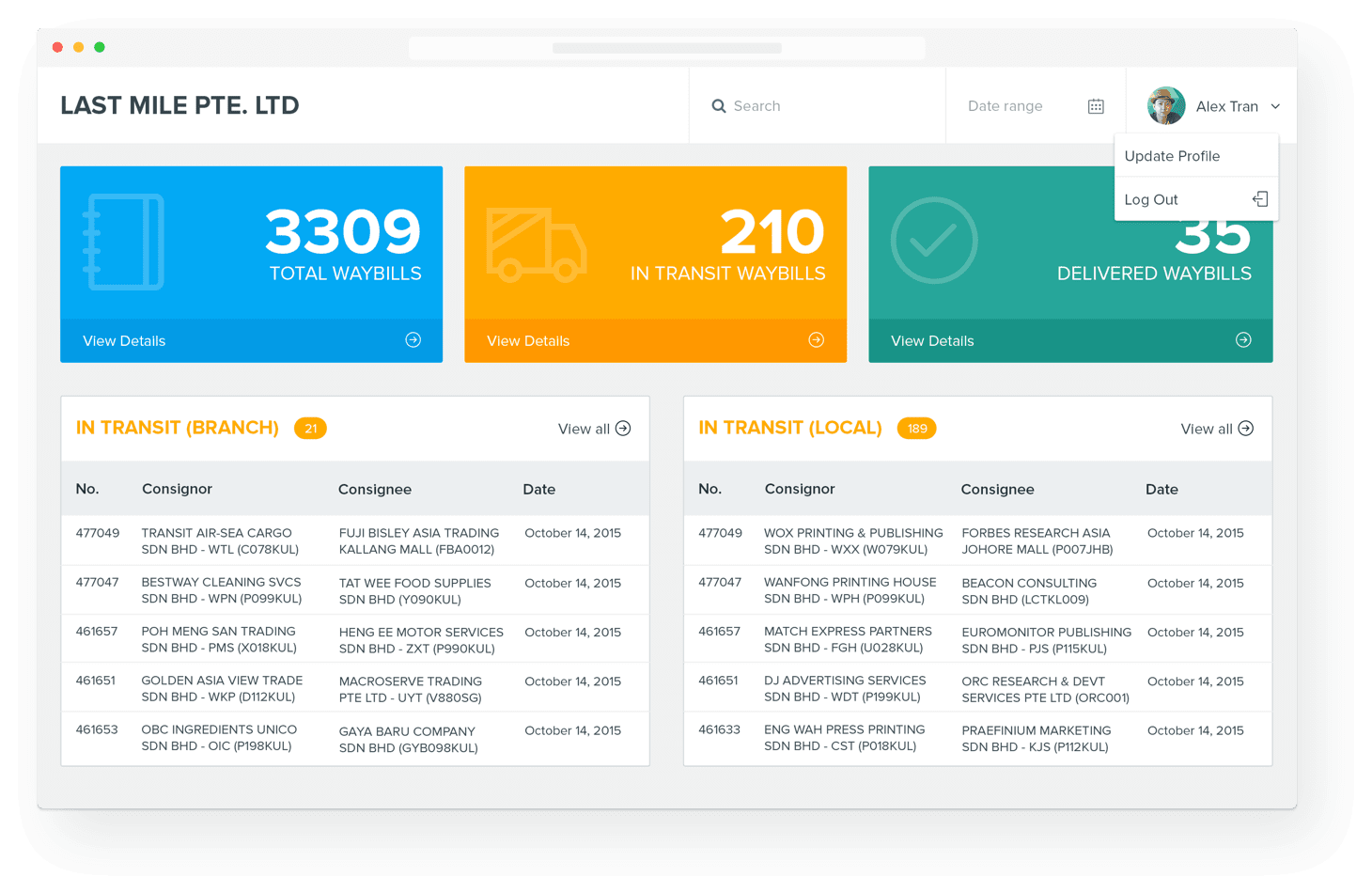 ONLINE CUSTOMER PORTAL
Allow customers to create and edit their own waybills.

Customers can seamlessly view their electronic proof of delivery.

Our portal provides customers with real-time tracking to monitor their delivery progress instead of having to contact customer service.

Waybills created within the portal are flagged for pickup and assigned to the nearest available driver.